The easiest way to assign yourself or someone else in your Org as Coach is at the Group/Team level using our Bulk processing feature.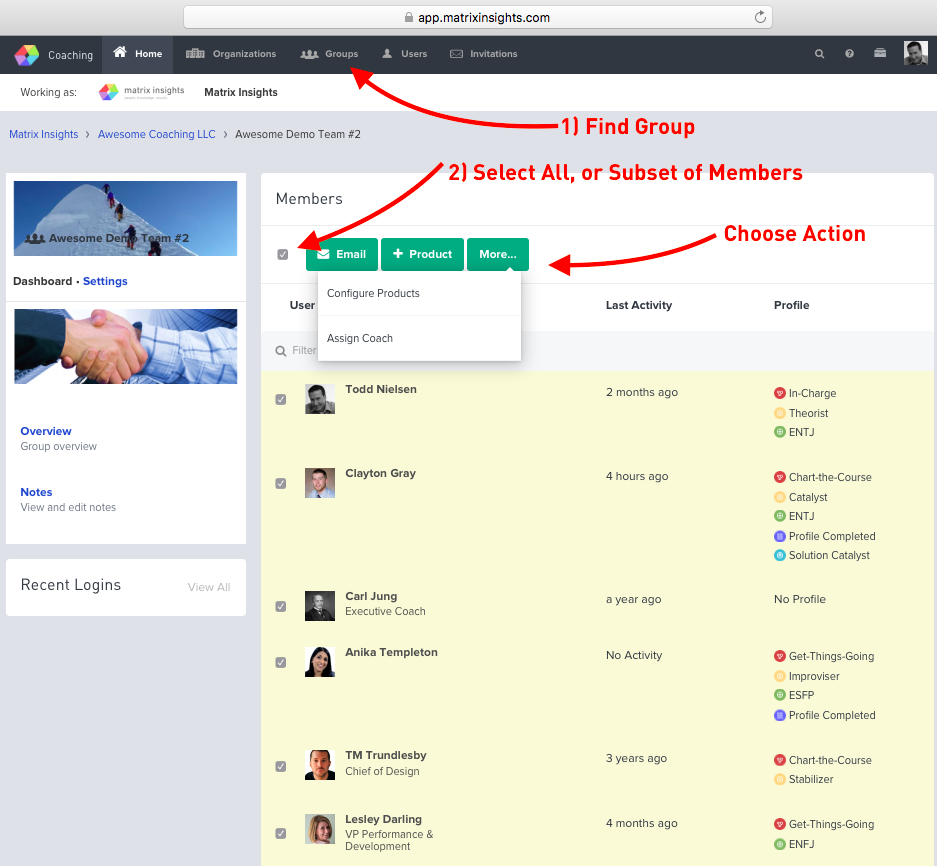 Select the Learners on the Team, or as applicable, Select All. Then under More, click, Assign Coach. Type the Coaches name in the pop up.
You can also choose to assign a Coach at the User level, on the User profile. Once you locate the Learner record, Click Settings > Coaches > Assign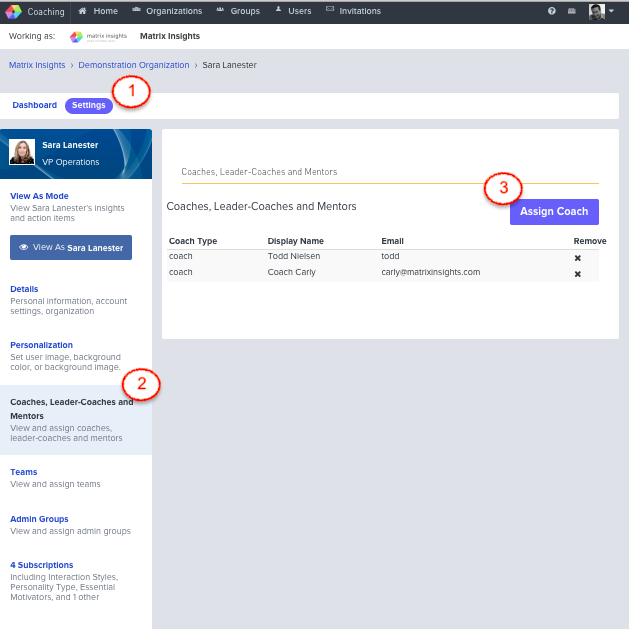 Reminder: In order to be assigned as Coach, the user you intend to assign needs the Coach privileges.
Pro Tip: You'll need to be working in the Organization with the learners and the Coach. If you have more than one Organization, check your "Working As" status to be sure you're currently logged in to the same Org as the Coach, and learners, or a Parent Org. to those users.