In Your Mobile Browser
The latest changes to the Dashboard out this month will speed your work when you're on the go: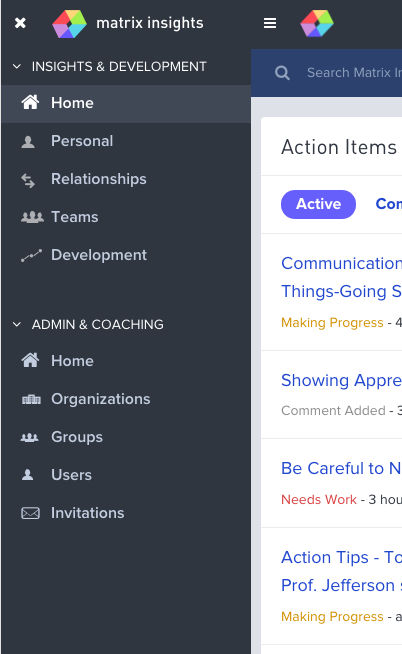 Administrators will find even faster easier ways to use the Dashboard on smaller screens. Click here to watch a full tour around using the dashboards on mobile devices
Watch for new mobile friendly menu icons to make on-the-go ("small screen") browsing more nimble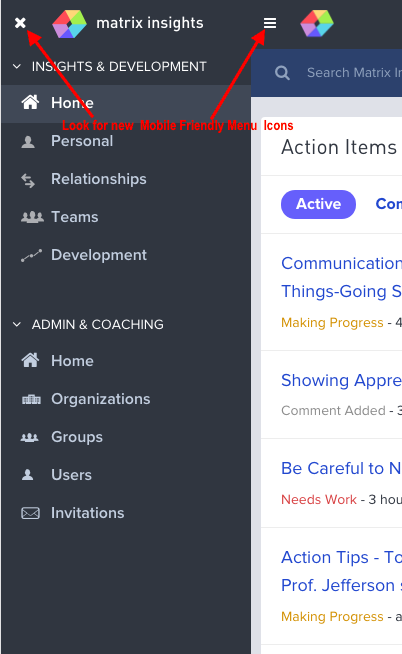 Under the Toolbox icon, Administrators will find a new touch-friendly toggle button to move between the Learner/Admin interfaces, alongside the Global Search bar.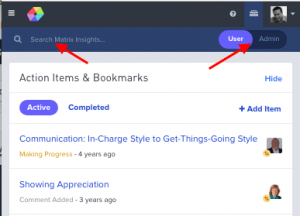 Portable Document Format ("PDF") for EQ Agility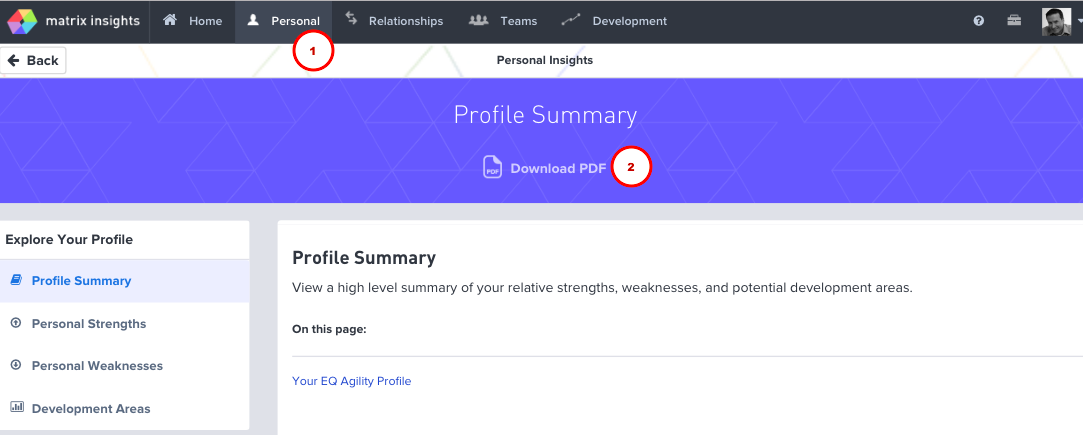 EQ Agility has a new PDF report.  Check it out in Personal Insights on your EQ Agility profile.  If you don't already have an EQ Agility subscription, contact your Matrix insights representative. You'll be glad you did.