As long as your Matrix Insights subscription is active, you are free to review or repeat any discovery exercise that you've been assigned. The interactive discovery exercise–initially used to begin creating your profile–can be accessed on the Home page, or in Personal Insights.
From the Home page, select View Discovery Again: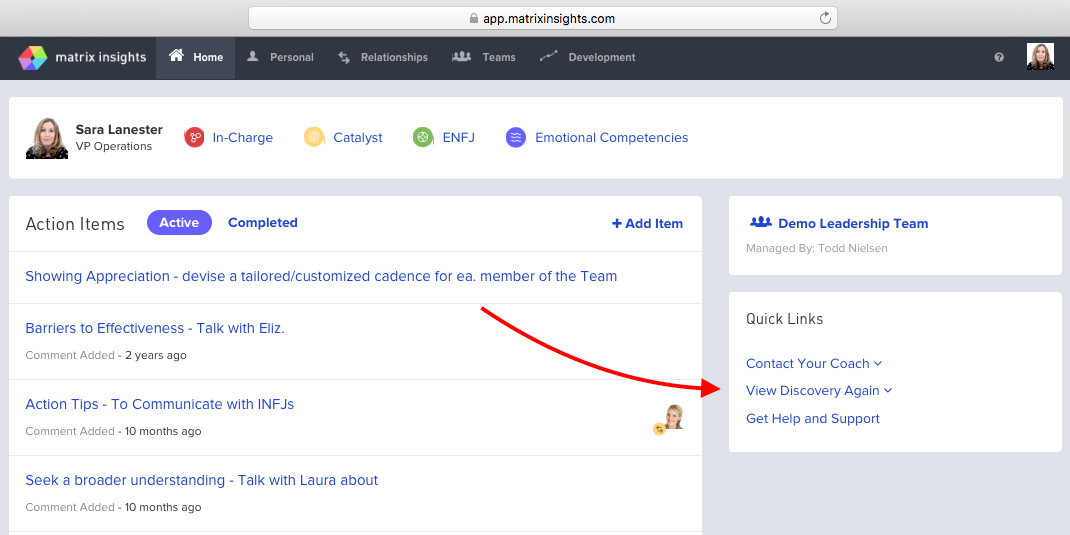 From Personal Insights, select View Discovery Again, from within the Profile Report of any given Lens you're subscribed to: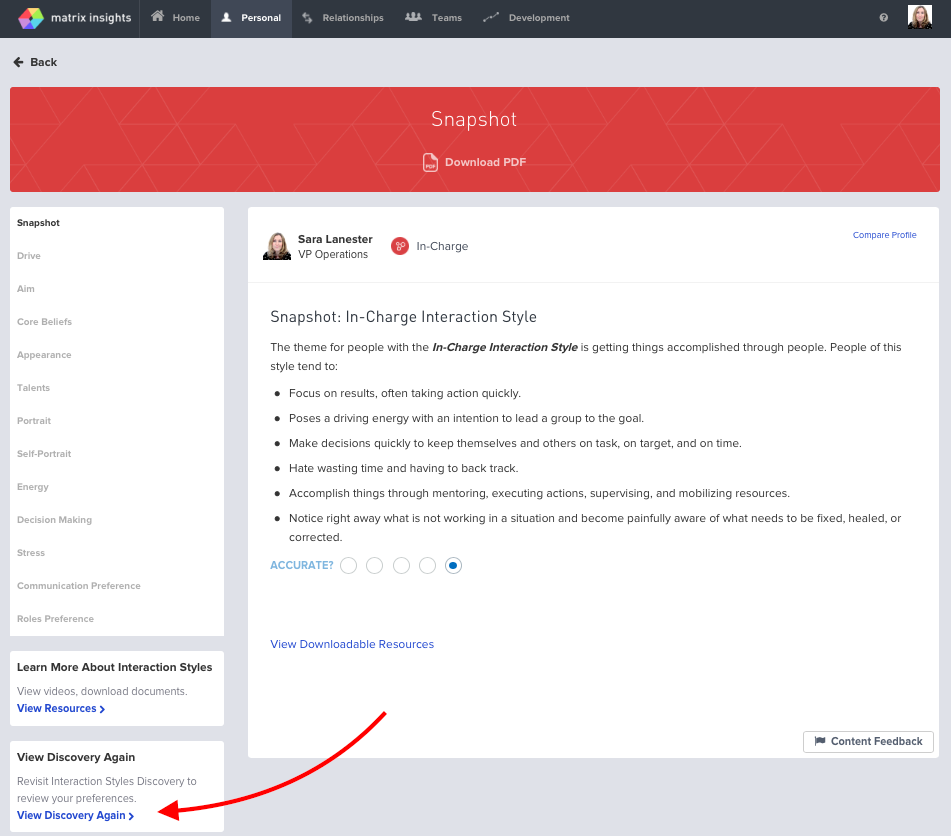 Once in discovery, a learner can advance to any stage of the exercise, including the final stage to review the options, and select a 'Best Fit.'  The icon at the top left opens an index, a drop-down to allow a targeted review of relevant segments.

or even skip to the final 'Best Fit' exercise to review or revise their choice.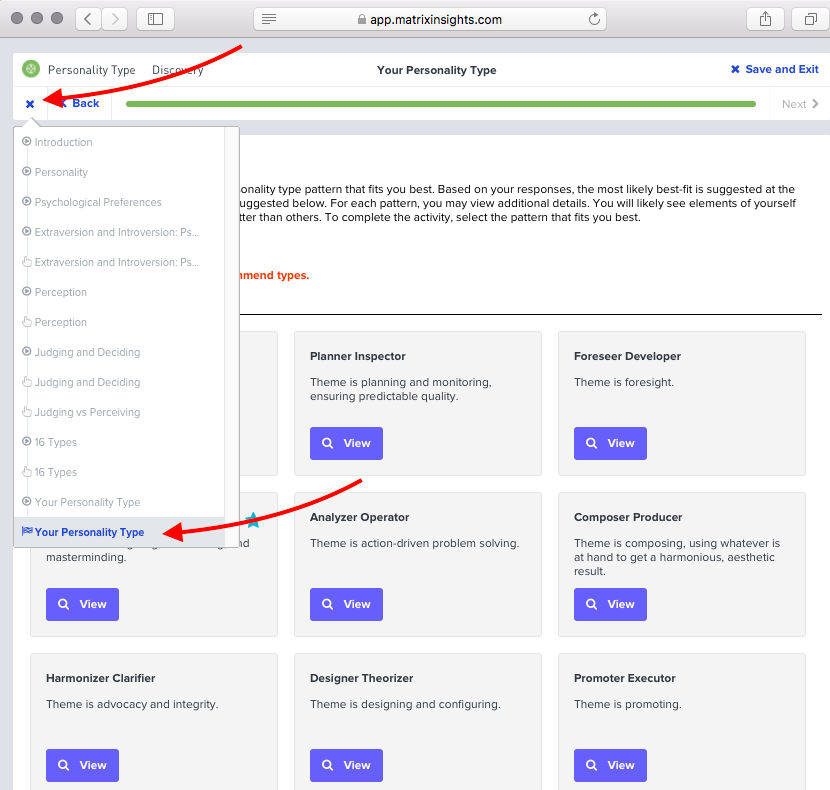 Related:
How can I clarify my best-fit?