360° Multi-Rater feedback offers vital peer review to support learning and development. We believe that open and honest feedback is a gift and will benefit those individuals who are committed to understanding themselves and achieving their goals. This feedback is not intended for performance management, but rather provides clarity and perspective on learning and development priorities.
If you have an EQ Agility subscription,  requesting 360 feedback is simple. Just click "Manage Invitations."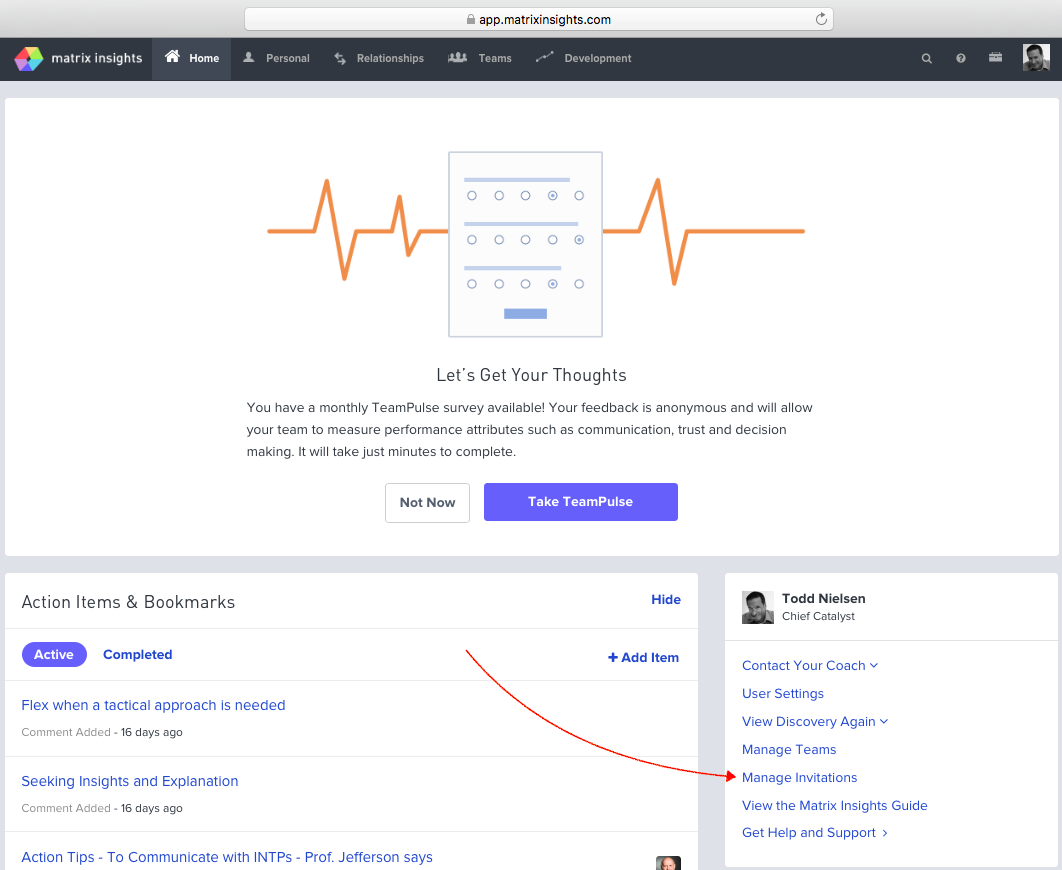 Then click "New 360 Invitation."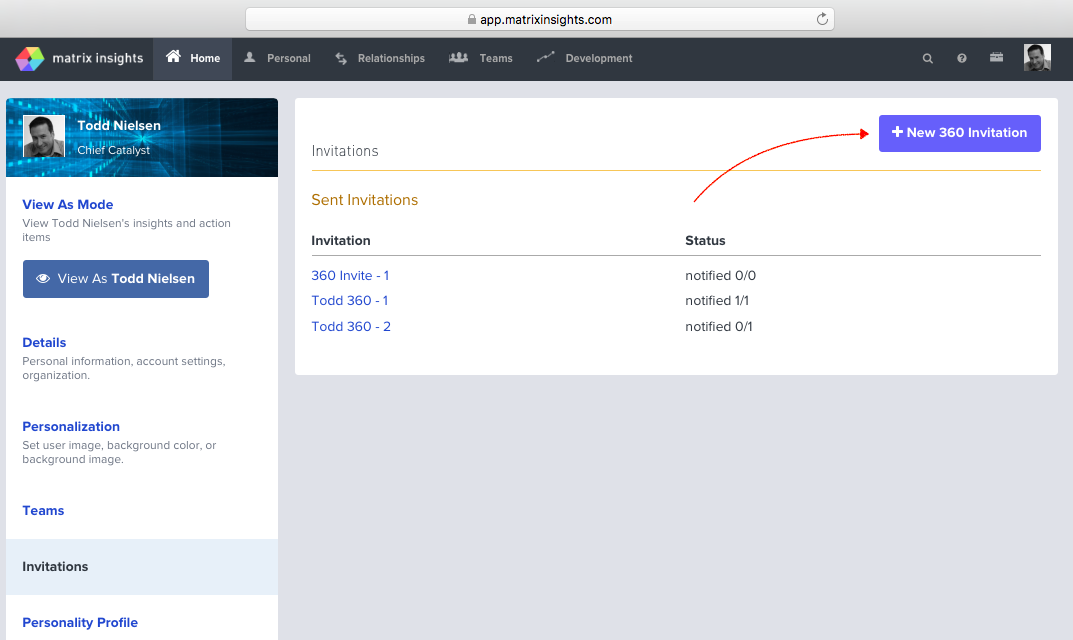 You can also share this PDF with team members to help guide them to using this feature.