Check Your Web Browser
Matrix Insights is available on any device with a web browser, and best viewed using the latest of the major web browsers. To ensure the best experience bring your browser up to date.  We recommend browsers no older than one of the versions in this list of minimum browser requirements.
The following are the supported versions of browsers. If your browser is older (a prior version number) than the supported version shown here, please upgrade your browser, or try another supported browser from this list.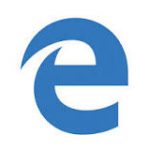 ---
Your Version
To check the version of your web browser find the menu option "About" in your browser software, or try one of the links, as shown here:
Internet Explorer:
In the Internet Explorer window, click on Help> About Internet Explorer. You may have to right-click the Internet Explorer toolbar and check Menu Bar in order to see "Help."  Or, hitting the Alt key, with an IE window open, will temporarily display the Menu Bar.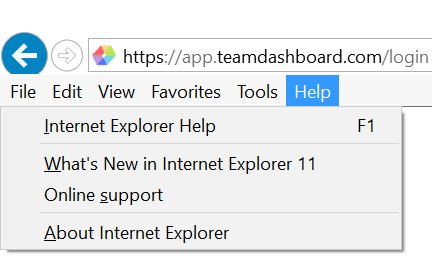 Firefox: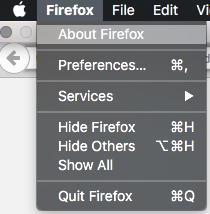 Safari: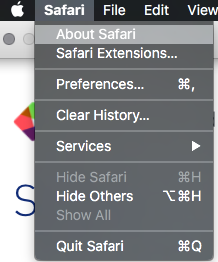 If all else fails, try opening this link to determine your web browser:
---
Related:
Lost invitation email
Trouble clicking links from a Team Dashboard email