Insights and Action Item reminders are a simple, friendly way to keep you engaged in your development, based on your profile, and our knowledge of people like you. Everyone is busy, and managing many priorities, but we encourage you to read, and engage with these micro-learning opportunities.  It is best to read these Insights with an open mind, and a vision of your 'future self'–a better self–in mind.
Should you wish to alter the frequency, or cease receiving communications entirely from your Leadership Dashboard subscription, follow these steps.
From the Leadership Dashboard, click on your avatar, or profile, in the top-right corner.  Select 'User Settings.'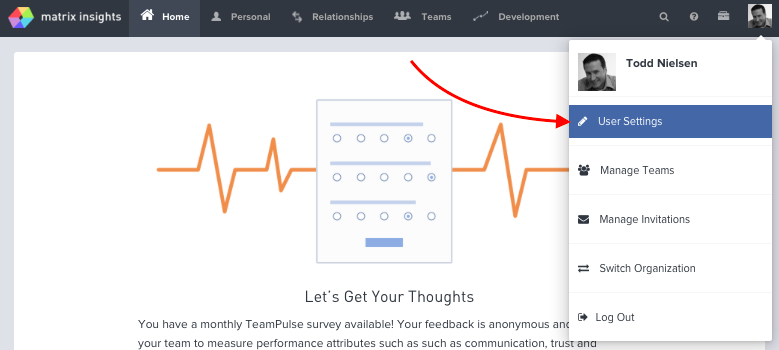 In User Settings, select Communications Preferences, then change your Insights or Action Plan reminders email activity to match your preferences.