The EQ Agility lens, formerly Emotional Competencies, is undergoing upgrades. Upgrades to the learner ('discovery and assessment') experience are detailed here, visually.
5 Paths
Discovery is now segmented into 5 paths:  Learn about EQ, Browse Competencies, Sort Competencies, Survey of Personality, and 360 Feedback.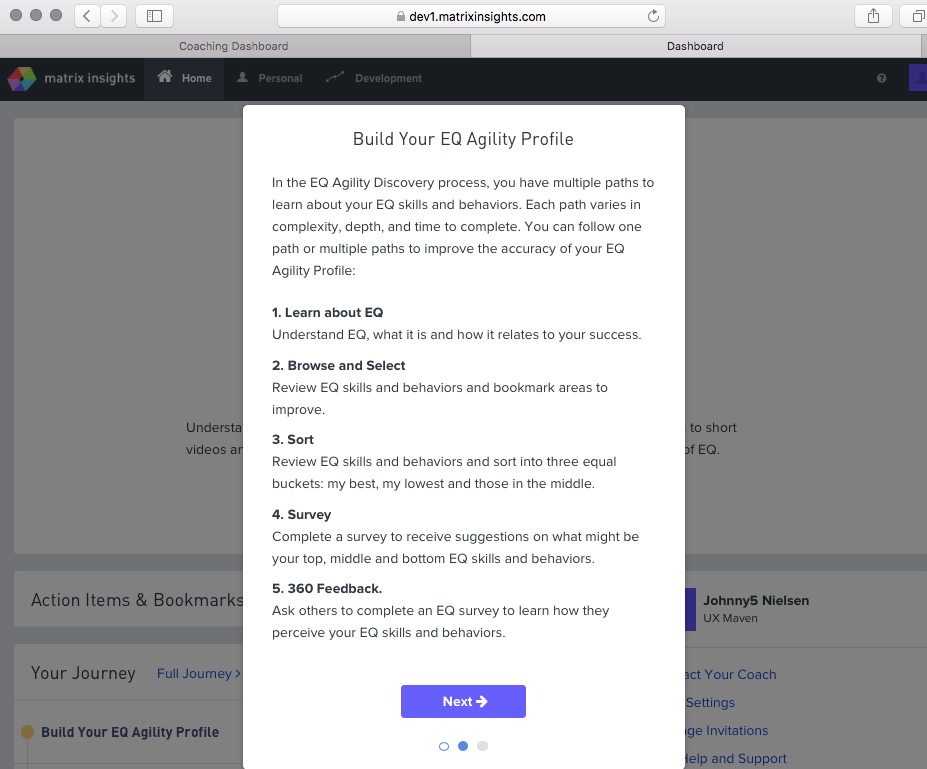 The Sort
A forced card-sort of the assigned competencies is a validation step to improve outcomes, and maximize developmental opportunity. The new Sort process occurs in the following fashion.
All assigned competencies must be placed (by a drag and drop interface) into one of three buckets: Bottom, Middle and Top.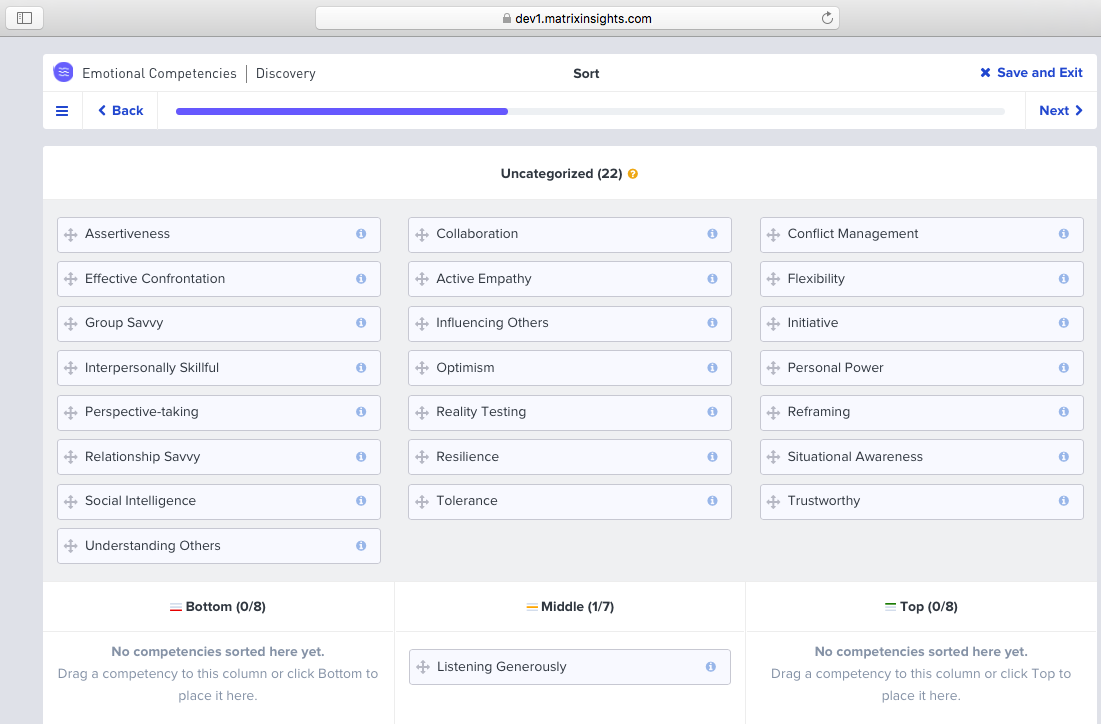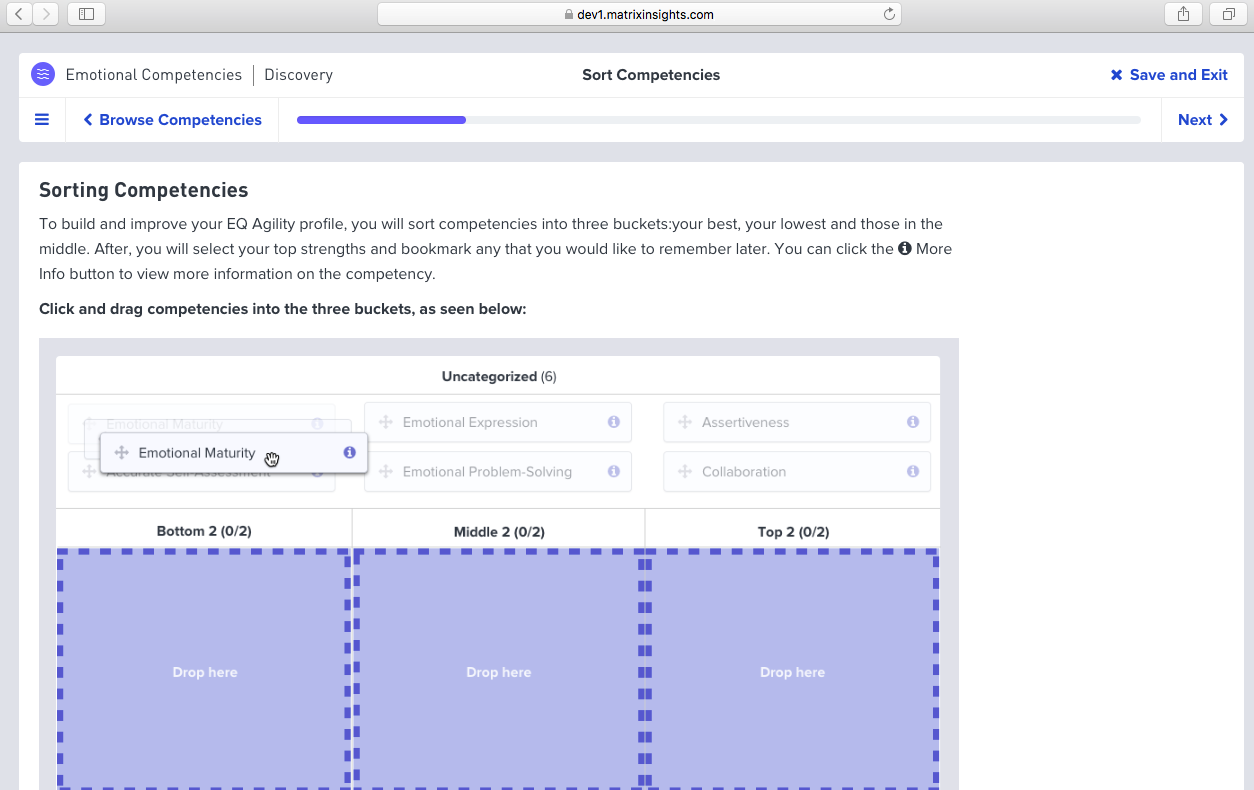 This step requires an equivalent sort, forcing similarly sized buckets, or columns. On the example below, buckets of 8, 7 and 8 competencies respectively in the Bottom, Middle and Top.  When the limit is reached for any of the three buckets, a message advises the learner that the limit for that column is reached.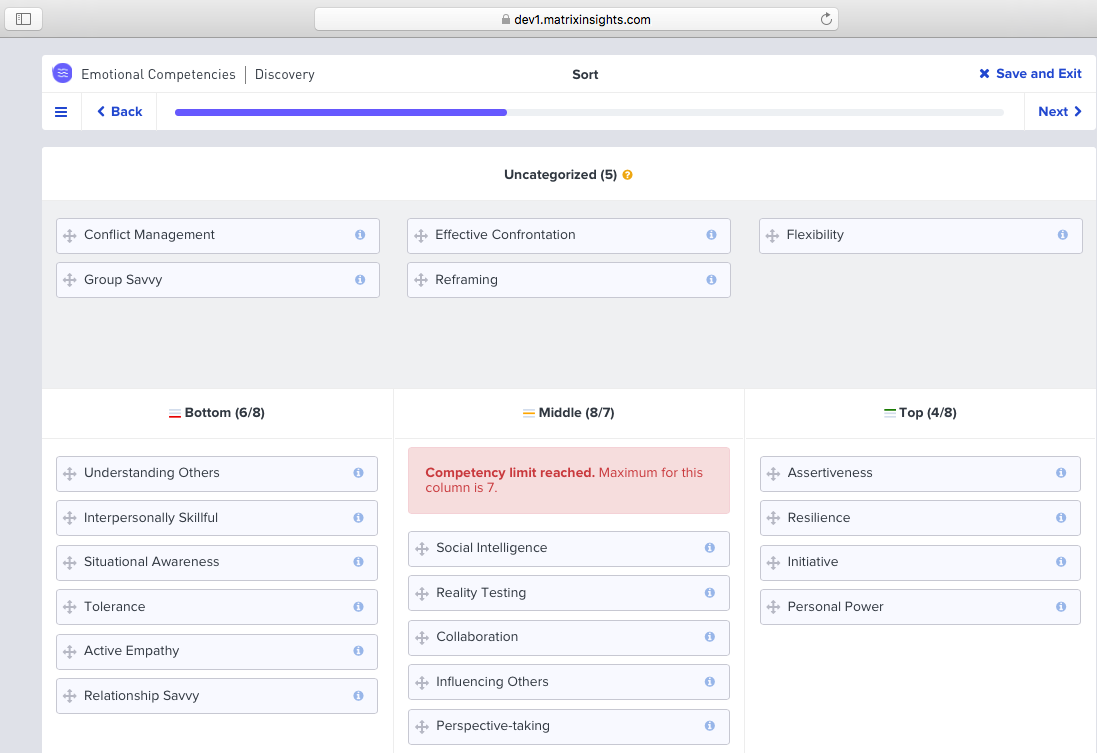 When the Sort remains incomplete, or not properly apportioned, a correction message like this appears: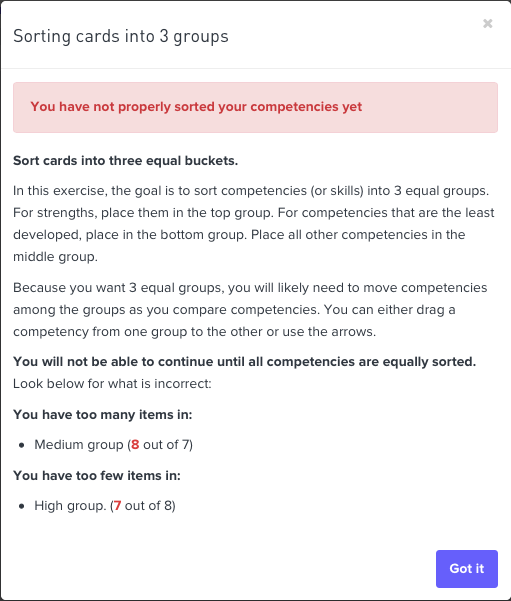 After completion of the Sort, if your learners subscription has been configured for self-service 360 Feedback, they will be invited to enlist those raters using the standard invitation and categorization process.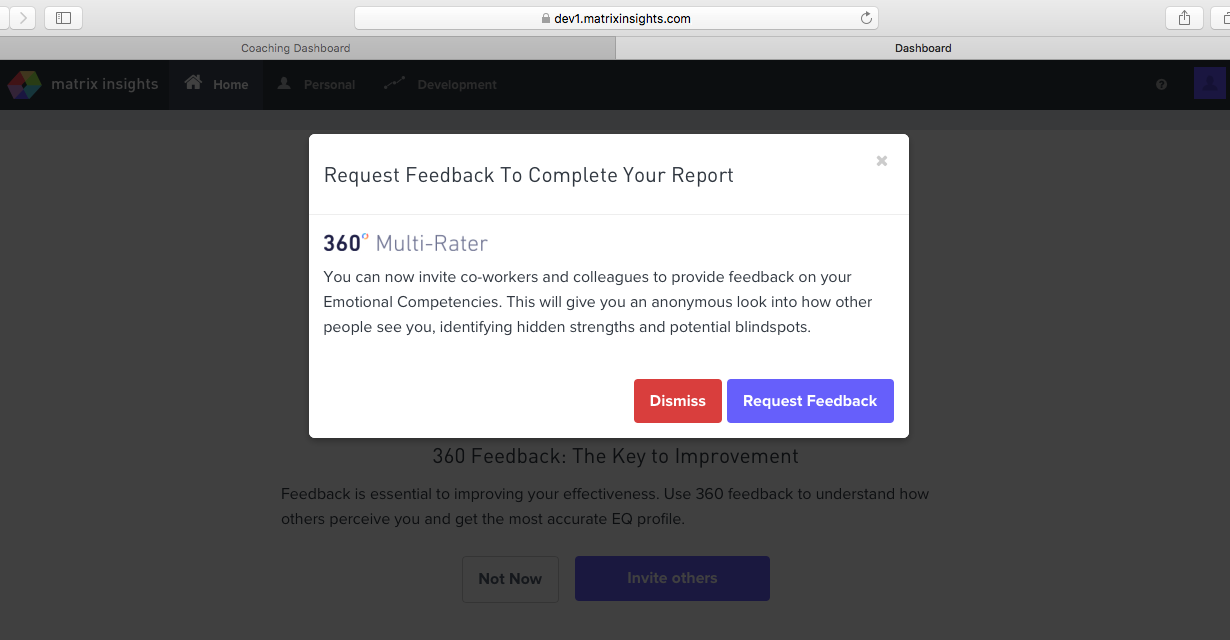 Survey of Personality Attributes
Path 4 is a survey related to personality attributes that uses predictive logic to make recommendations for developing the learner's EQ. 
360
Path 5 is where the learner enlists 360 feedback maximizing the insights of others who rate how selected EQ competencies are demonstrated. For more information on 360 Invitations, refer to our article on 360 Feedback, or visit the Coaches Resource Center.   
If you have questions not answered in this article, please contact us by email:  support@matrixinsights.com.  Or contact your Matrix Insights representative.