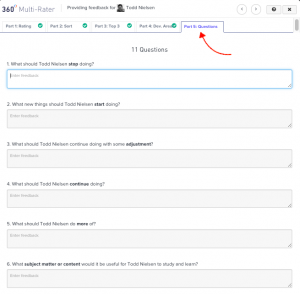 We've added even more power to the 360 process. We're now collecting verbatim comments from EQ Agility 360 Raters. The 360 feedback exercise now includes a fifth step, 11 Questions (response optional) carefully crafted to target additional developmental feedback to the learner.
When: Available Now
Who:  EQ Agility 360 Learners
Why:  Feedback is the food of champions, and we're always going back for more
The 11 Questions are presented as the fifth step (tab) in the 360 Feedback process.
Those 11 Questions read as shown here.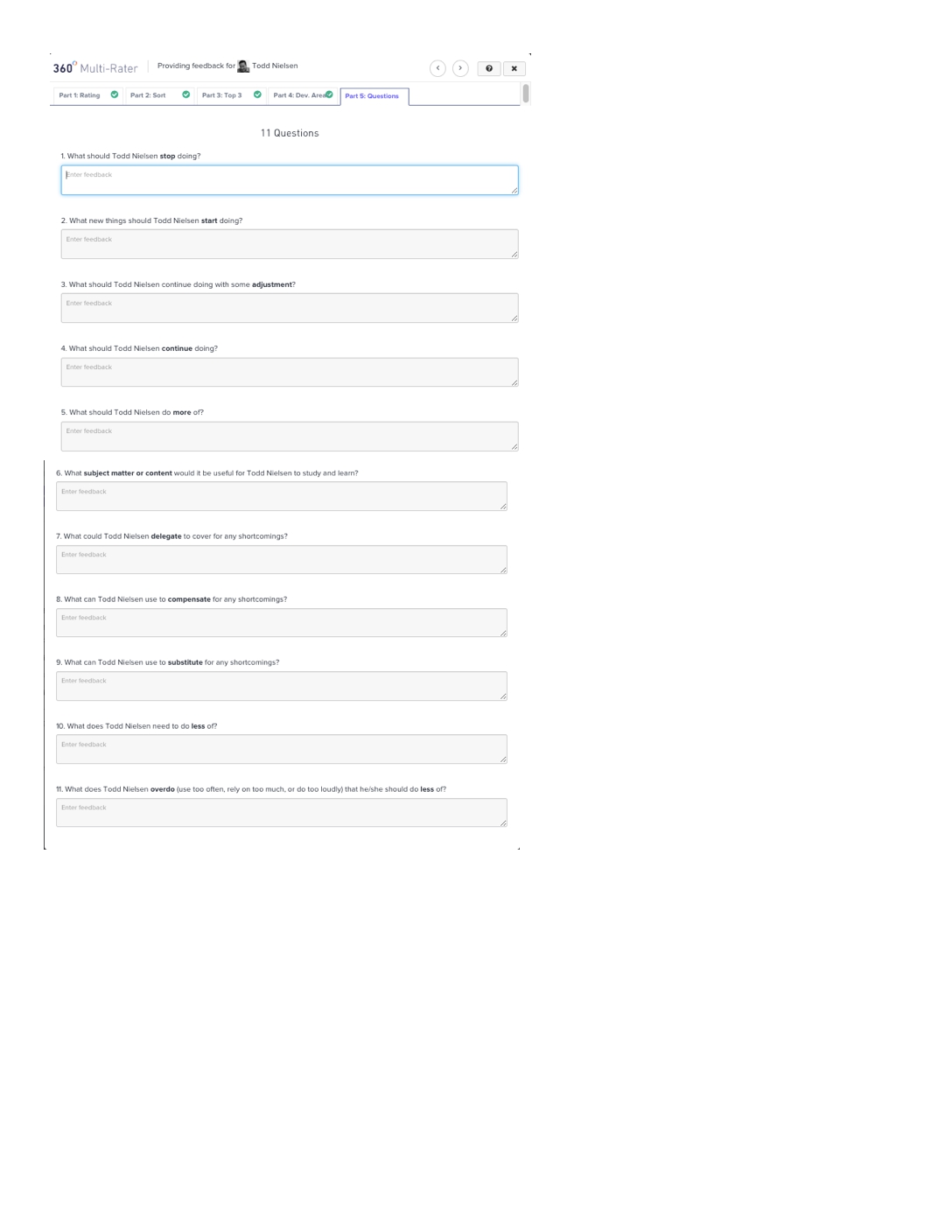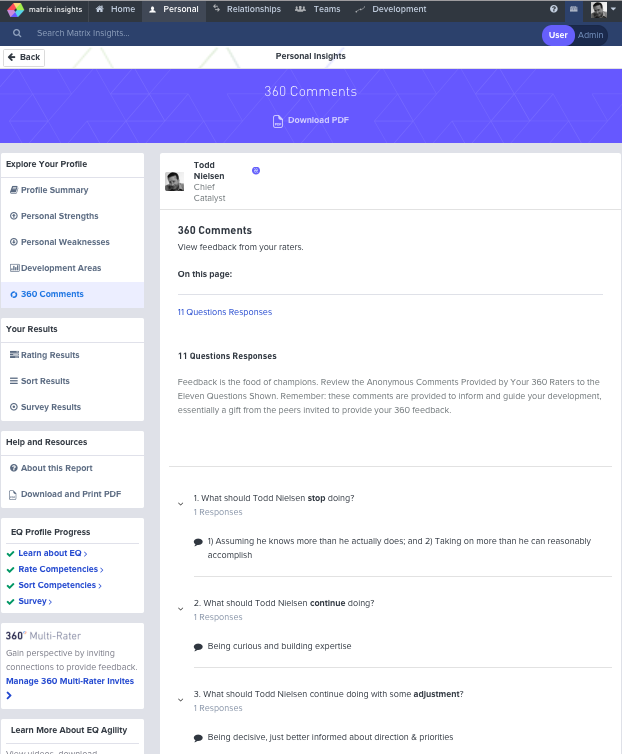 Learners will find the aggregated responses to those questions in their EQ Agility Profile Report on the tab which reads, 360 Comments.
Also in this release, EQ Review, or multiple instances of EQ Agility, read the release notes.