When you have access to the Coaching Dashboard, and an established relationship (such as mentor, coach, facilitator, etc.) with a particular learner or team subscribed to Matrix Insights, you have a tool at your disposal. We refere to this tool as View As, sometimes called Virtual Reality for working with your learners.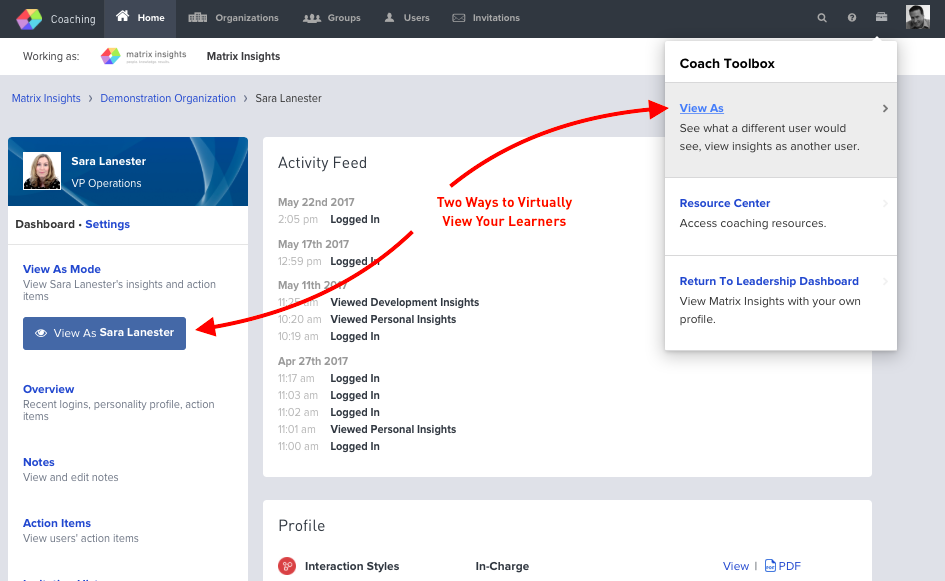 How:
Inside the Coaching Dashboard, access View As from the User Profile, using the blue "View As" button.
From the Coach Toolbox menu, you can access the shortcut "View As" menu by typing the user name
When you enter View As mode, you can browse the Team Insights, Relationship Insights, and Action Planning that your learner sees when working in Matrix Insights.  You can even use this virtual View As perspective to add or update status on Action Items pending for this learner.
To learn more, attend a training session or contact your Matrix Insights representative.